What Is the Job of a
Children's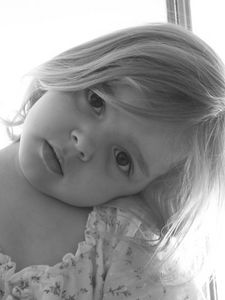 Child advocates fight for the rights of abused children.
In legal proceedings concerning child welfare, children may be too afraid or unable to articulate their own opinions. A children's advocate stands for the interests of abused or neglected children, giving them a voice in judicial proceedings. Selected by a judge, child advocates are usually trained, community volunteers. They work alongside lawyers and social workers as official members of the legal process.
Child advocate volunteers must complete at least four hours of pre-service training and 12 hours of in-service training each year. They must know and adhere to the guidelines set by the National Court Appointed Special Advocacy Association. In addition to training, child advocates benefit from the guidance of other program staff members and have access to additional training programs offered by related organizations.
A child's advocate meets with the child at least once every month. By speaking directly with the child, and consulting with family members, school officials, doctors, and any other adults who have information concerning the case, the advocate conducts an extensive report about the case. A case review requires the advocate to actively observe the child and adults in the child's life. The review is independent of any police investigation.
The advocate reports findings to the court two weeks prior to each scheduled hearing and makes sure that facts regarding the child's circumstances are accurately reported. The advocate also attends case conferences between lawyers and other parties when these meetings concern the child. By monitoring the case after the judge gives his ruling, advocates ensure that the justice system and child welfare system work together to find a safe, permanent home for the child and that the social services promised by the court are provided to the child and the family.
Child advocates need to keep all information they discover completely confidential. They should possess excellent written and verbal communication skills to enable effective communication with a variety of different people, including children. Advocates should be respectful, restricting judgment and maintaining objectivity when dealing with sensitive cases. An understanding of child development and family issues is valuable to advocates.
The Benefits Of Being A Child Advocate
Many child advocates are actually lawyers or social workers working as volunteers without pay or pro-bono. However, advocacy work is still an enriching opportunity, allowing advocates to improve the circumstances of a victimized child. Less experienced volunteers, lacking the expertise of a lawyer or social worker, become advocates to gain access to training and to obtain knowledge of the legal process while networking with social service agencies and like-minded individuals.
Family Advocate Job Description
Family advocates play an important role in the facilitation of community-affiliated resources or support. Playing a social service function, advocates help agencies.
What is the Job Description of a Victim Advocate?
Victims of crime often experience varying degrees of emotional trauma, which can be magnified throughout the litigation and court proceedings—a victim advocate.
Mental Health Advocate Job Description
A mental health advocate is a sub-classification of the job category known as patient's rights advocacy. These mental health social workers endeavor.
Comments. You May Also Like. Advocates to Help Parents in School Meetings. Education advocates are necessary not only for special-needs children but.
Job Description of a Victim's Advocate
A victim advocate is a trained professional whose primary responsibility is to assist crime victims by providing emotional and legal support. Advocates.
Patient Advocate Government Position Descriptions
Medical patients are frequently overwhelmed by the complexity of medical and insurance coverage terms. A government patient advocate specializes in helping them.
How to Become a Child Advocate Lawyer
Child advocate lawyers work with a number of organizations, including private nonprofit groups, social service agencies, and court systems. They may assist.
Child Advocacy Laws. Millions of children are involved in the U.S. court system every year as victims, defendants, and the subjects...
What Can Social Security Child Benefits Be Used For?
In general, Social Security child benefits must be used to provide for the child's care and well-being, which is about as broad.
How to Become a Court-Appointed Special Advocate
Know that judges appoint CASA volunteers to represent children who are the subject of an abuse or neglect proceeding. The volunteer gets.
Jobs Helping Children in the Juvenile Justice System
Children in the juvenile justice system need specific attention to help them address their needs. They might benefit from such services as.
Job Description of a Child Life Specialist
Child life specialists assist families and children undergoing the stress of having a child hospitalized. They help ensure that children are developmental.
Children's Advocate Grants. Grants for child advocacy provide funds that help children throughout the country. Funding from these types of grants starts.
Children's Librarian Job Description
Children's librarians have distinct roles in the public library. They need to be adept at a variety of job duties, both creative.
Working with patients by assisting them in obtaining the best possible care is the primary responsibility of a health care advocate. Professionals.
Child & Adolescent Case Manager Job Description
Child and adolescent case managers work in human service agencies and organizations serving children, youth, and families. Those served have specialized needs.
How to Become a Child Welfare Lawyer
Child welfare lawyers are attorneys who work for government agencies and nonprofit organizations to litigate cases on behalf of minor children.
Children's Advocacy & Women's Rights
A child should be physically and emotionally nourished and protected by caregivers who have the child's best interests at heart. However, physical.
How to Advocate for Your Dyslexic Child
Early identification and treatment are the keys to helping dyslexics achieve their personal best. Most dyslexic students need one-on-one assistance to be.
Victim Advocacy Jobs in the Military
Aiding individuals to cope with an experience of victimization is a possibility for military personnel or families. The United States military provides.